Key features
BrainBit Flex is a 4 channel wearable EEG neural interface with free electrode location that provides accurate and reliable registration of the electrical activity of the brain. The unique and convenient electrode fixation system makes the session easy and varied. You can study exactly those points and biorhythms of the brain that are of interest to you.

Hi-fidelity signal
low noise data

Variable locations
place electrodes anywhere

Removable battery
up to 12h battery life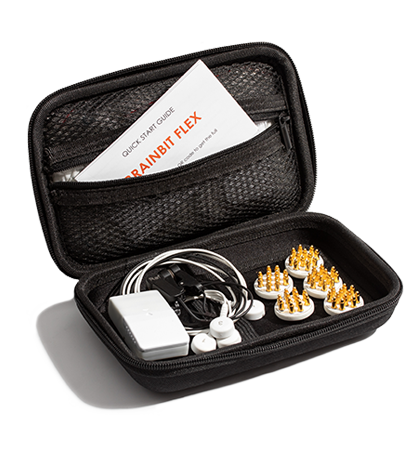 SDK available
forever for free

Wireless connection
Bluetooth LE

Dry/wet electrodes
two configurations
Place electrodes at any point. Just try it and flex your brain!